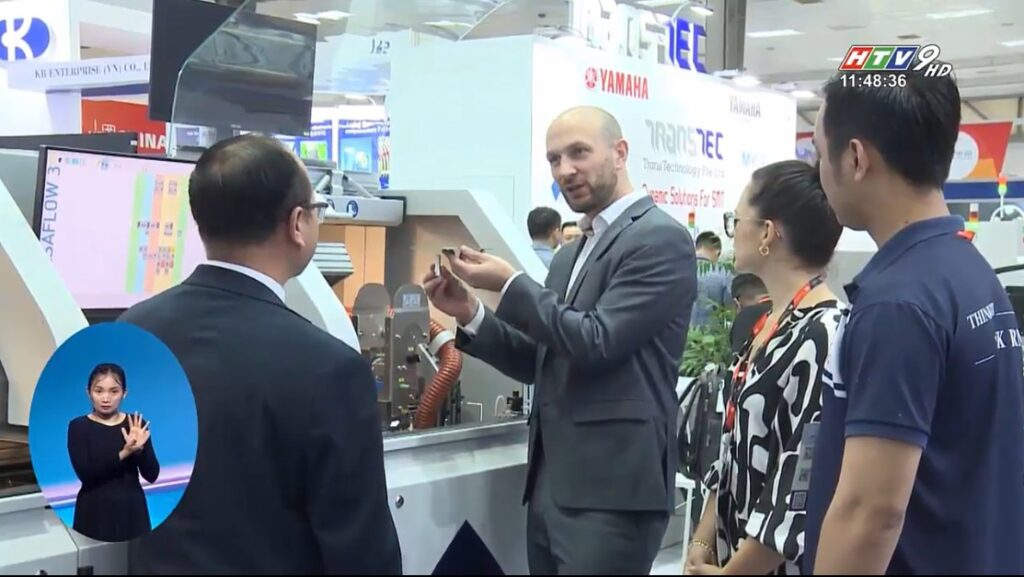 Kurtz Ersa Asia is committed to supporting the growth of the local electronics market, as evidenced by our annual participation at NEPCON Vietnam.  One of the highlights of the event was the interview by Vietnam local TV with our key account manager, Ulrich Dosch, who provided demonstrations and shared insights on how our products and solutions can help customers achieve their goals and overcome their challenges. He also explained the advantages of our products over the competitors, such as the high quality, reliability, flexibility and efficiency. The interview was broadcasted on several channels and received positive responses from the viewers. This was the first time that Kurtz Ersa was featured on local TV in Vietnam, which marked a significant milestone for our brand recognition and market penetration in this emerging market.
Our booth was a hotspot of the hall, as we presented our technologies and services to potential customers, partners and media representatives. Our team demonstrated our selective soldering machine VERSAFLOW 3/35, printer VERSAPRINT 2 ELITE and rework system HR 600/2, and conducted a live session from our demo center in Ho Chi Minh City. We attracted visitors from the local and Asian electronics industry and received positive feedback from our existing and new customers.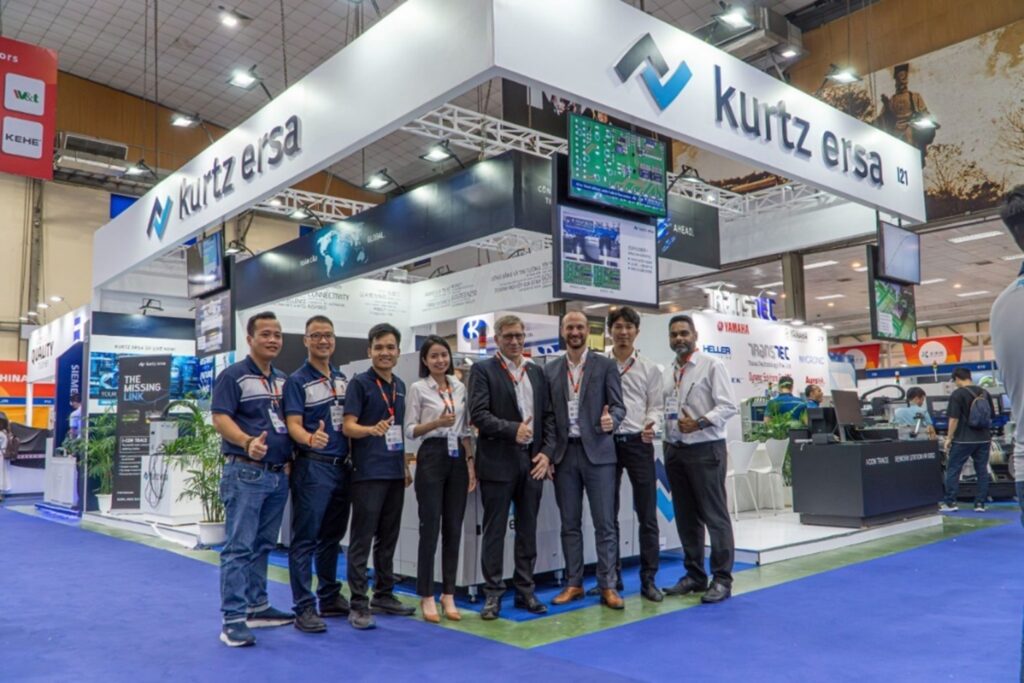 We would like to thank everyone who visited us and contributed to this successful event. For more information about Kurtz Ersa and its products, please drop us a message here. We hope to see you again in the next event!